Moving from pathways to roadmaps: Lessons learnt and next steps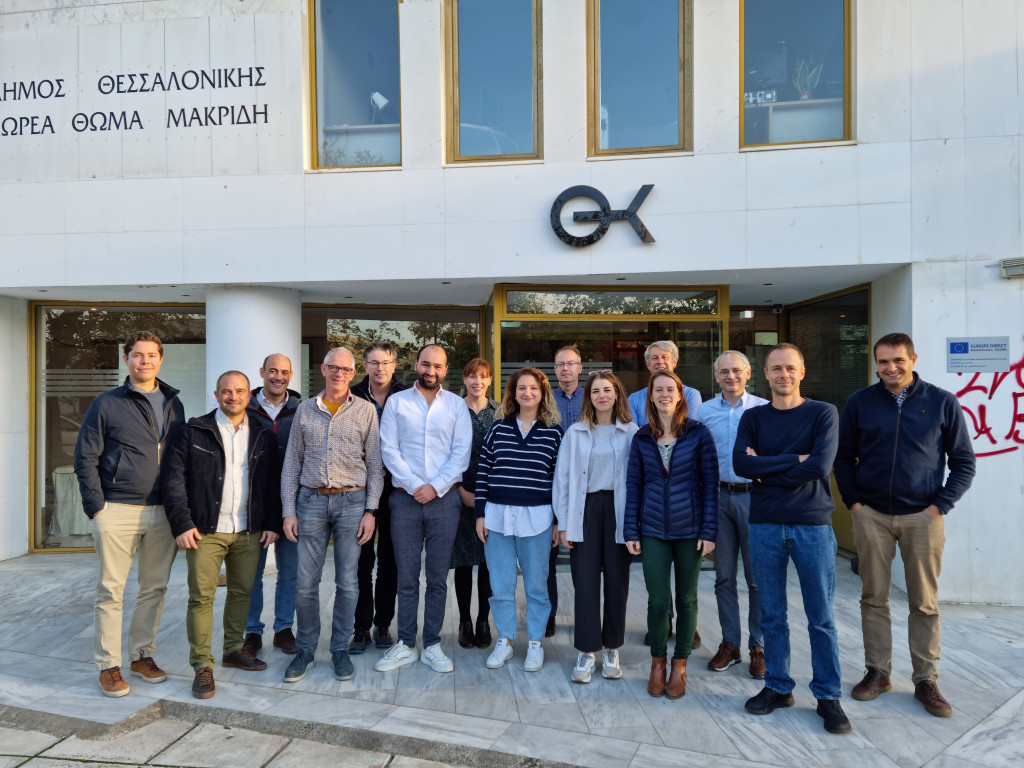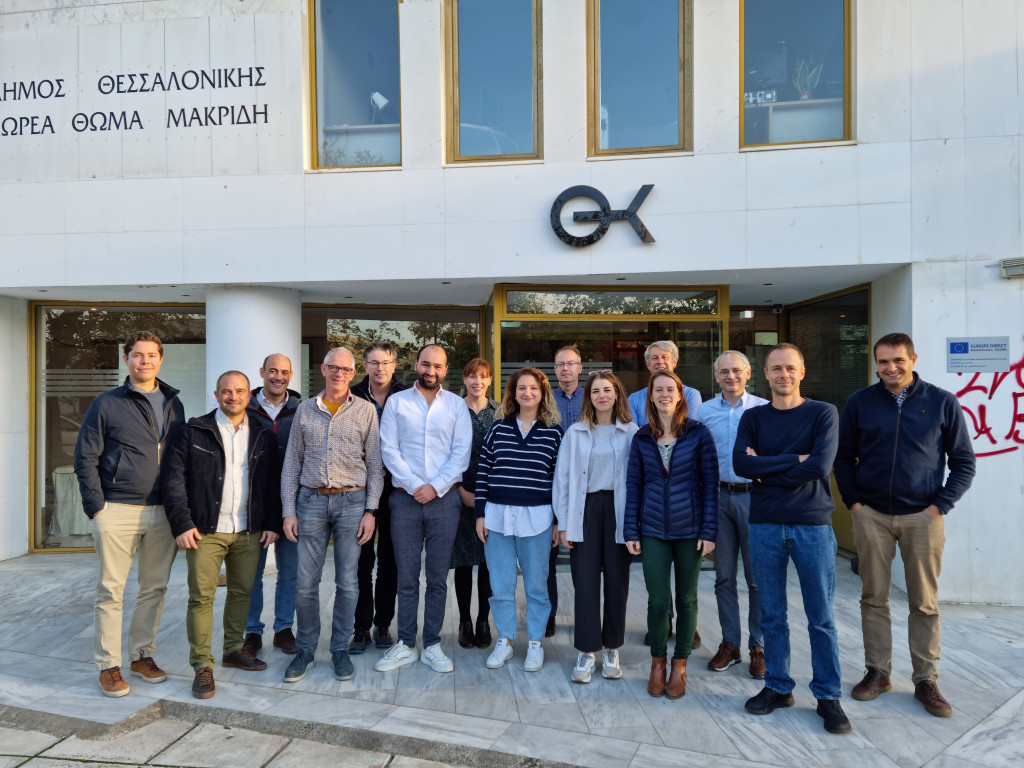 As the project entered its final year, in late November 2022, the MEF4CAP team met in Thessaloniki, Greece – for the first time in-person – to review the project so far and define the next steps.
Moving from pathways to roadmaps: Lessons learnt and next steps
In its first two years, the project carried out the groundwork for the development of a long-term framework for the Monitoring and Evaluation of the Common Agricultural Policy (CAP). We started by assessing what parameters should be monitored, hence identifying data needs, and reviewing the potential of diverse technologies to provide this data. Then, these different threads and opportunities were brought together into potential pathways matching data needs with data sources.
These pathways are now being tested in various Demonstration Cases across Europe, which was the focus of the meeting. Over two days, each Demonstration Case was presented and discussed in depth, providing the opportunity for the team to exchange insights and findings, explore the lessons learnt from each case, and start to envision possible future roadmaps for the implementation of the pathways.
Testing data pathways on the ground
This in-person meeting enabled project partners to take a deep dive into "the needs and obstacles that each demonstration case faces and collectively attempt to further improve their approach," commented Electra Athanatsiki of AgroApps, who hosted the meeting. "It was also an opportunity to discuss the complementarity of the demonstration cases."

"It was interesting to discover more about other countries' realities, challenges, and needs, and to learn about the thought processes behind respective partners' proposed innovative technology-based solutions to get data on the target indicators," commented Pablo Fernandez, technician at the Agri-food Cooperatives of Spain. His organisation leads in the implementation of two Demonstration Cases in Spain: one on the creation of a digital farm book and another on monitoring extensive rearing with remote sensing and geographical information software (GIS).


For Tomaso Ceccarelli, Senior Researcher in Global Food Security at Wageningen Environmental Research, the discussions confirmed the need for a multi-actor approach: "We aim to provide solutions for the monitoring and evaluation of the new CAP, but these are not going to work if the people who need to provide data (farmers) or use the solutions (policymakers, researchers, etc) are not convinced."

Any technologies brought forward to monitor and evaluate the future CAP will not be successful without buy-in from all actors involved. Over the coming six months, MEF4CAP will endeavour to review barriers against, and drivers for, the implementation of the data pathways at every stage, from 'Farm to Fork', in close consultation with stakeholders. This will form the basis of the "roadmap" (or roadmaps) the project will now develop. The aim is to answer the question of how to implement these pathways.


Our 1st in-person Annual Meeting kicked off this morning🌤️ @TrevorDonnellan & @dillonemj presented the work done on identifying indicators for the Monitoring & Evaluation of #newCAP 📊

This resulted in a 'wishlist' of indicators described here: https://t.co/4k9KsjoQ1G pic.twitter.com/h3BGVLETQC

— MEF4CAP (@MEF4CAP) November 23, 2022
From Demonstration Cases to roadmaps for future M&E
With multiple challenges lying ahead, including human and animal welfare, productivity, climate resilience, environmental degradation, and economic and social factors, there is much to consider when working on possible roadmaps for future monitoring and evaluation frameworks for the CAP.

"Defining the roadmap is quite challenging and will require a multi-actor approach," commented Alberto Gutierrez Garcia of ITACYL. "We will need to look at all three dimensions of sustainability - economic, social and environmental, which stakeholders are involved, and technology readiness and adoption. The findings from the Demonstration Cases should help in this task."

Discussions in Thessaloniki stirred up several questions: Will we need one or multiple roadmaps? Will improved M&E prove burdensome for farmers? How can they be brought on board?

Therefore, for the remainder of the project the team will focus on investigating patterns which will likely shape the potential roadmap(s). "Due to the complexity of the agriculture sector and the differing needs across member states on environmental, economic and societal aspects, there may be several roadmaps feeding into one overall roadmap", commented Sokratis Kaprelis, of NeuroPublic. "Inter-relationships should be settled in order to achieve the same goal."

In order to achieve this goal, several issues need to be resolved including data ownership, access and security, interoperability issues in farm management information systems (or DSS), the homogenisation of collected data, and the adoption of new technologies.
The road ahead
It is likely that not one single technology, but rather a combination of several technologies will drive future agricultural monitoring systems: Satellites and AI, machine data, digital farm books, account and financial data, etc. However, their adoption varies strongly across the EU and remains low. So much work remains to convince farmers and farming associations of the value of these solutions.

"The MEF4CAP Demonstration Cases show that data collected at farm level could benefit farmers almost immediately," pointed out ITACYL's Alberto Gutierrez Garcia. The key will now be to get this message across to them, with an open and honest dialogue about the many open questions which remain including, for example, the question of data ethics. In the first half of 2023, MEF4CAP will be hosting several national and EU-level workshops where these topics will be explored and through which we hope to gather perspectives from many stakeholders.